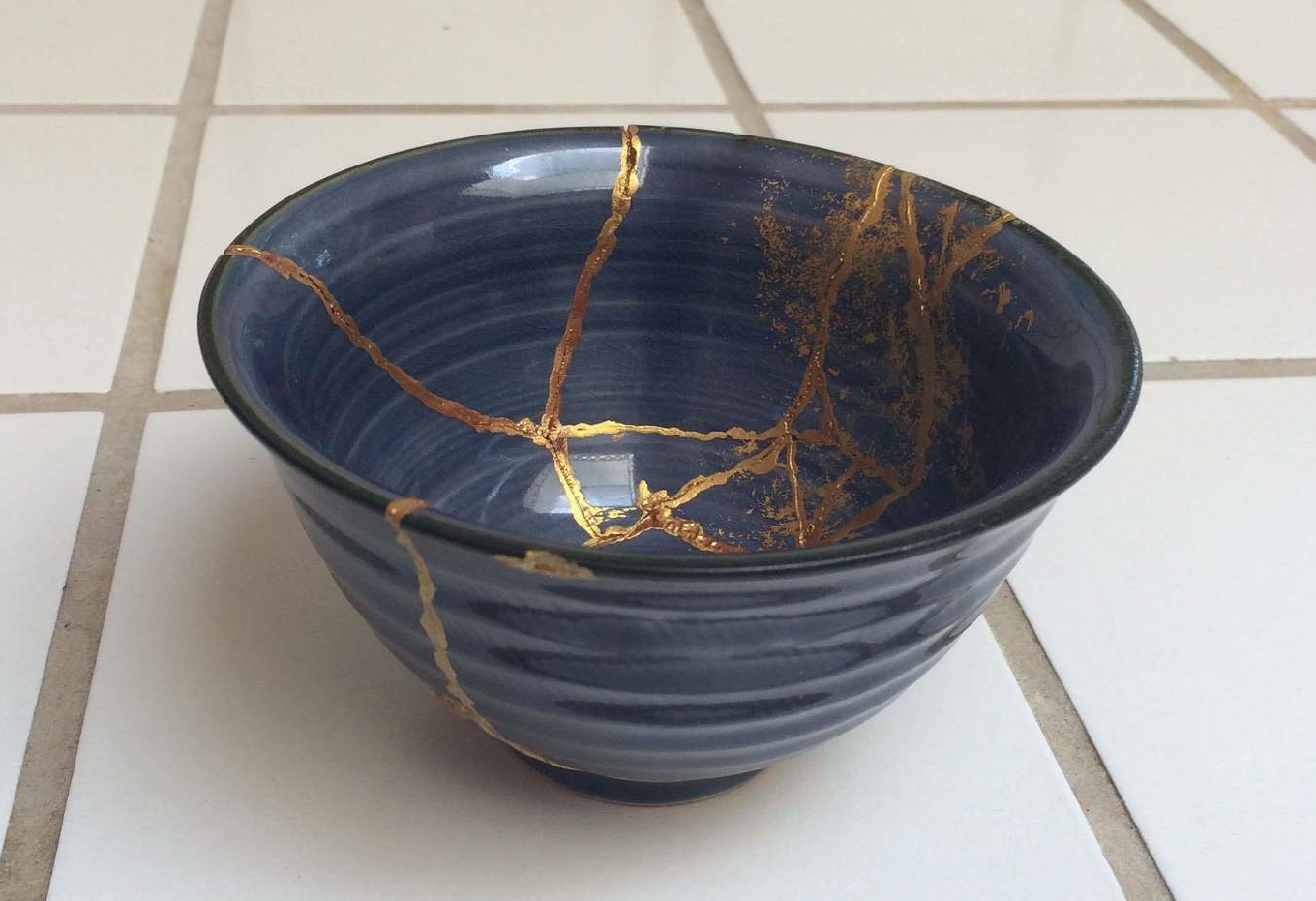 Shattered bowl
Tea Cup Resurrection
Broken Plate Fix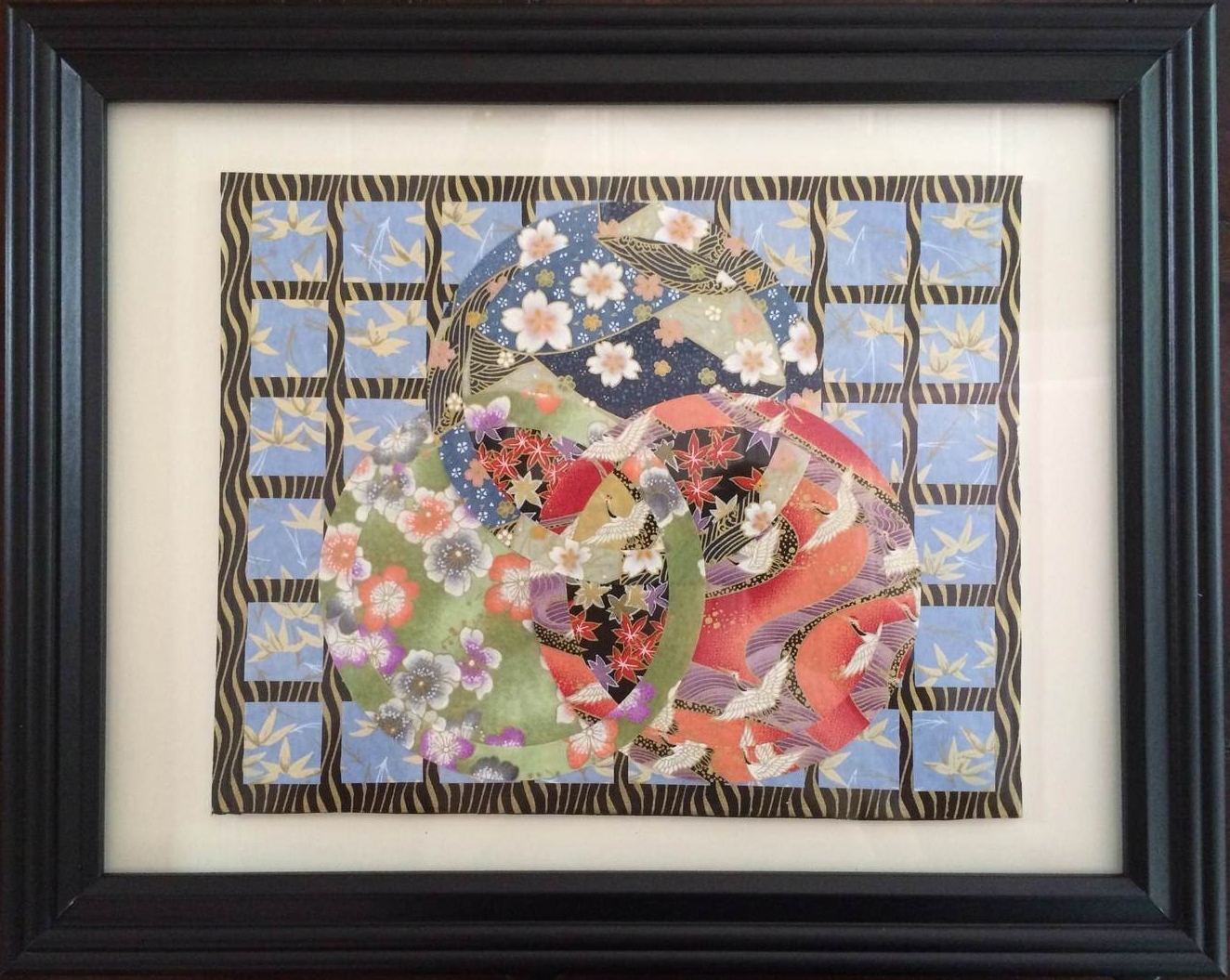 Grateful Metta
Dream Sun Heart
T Squared is always a positive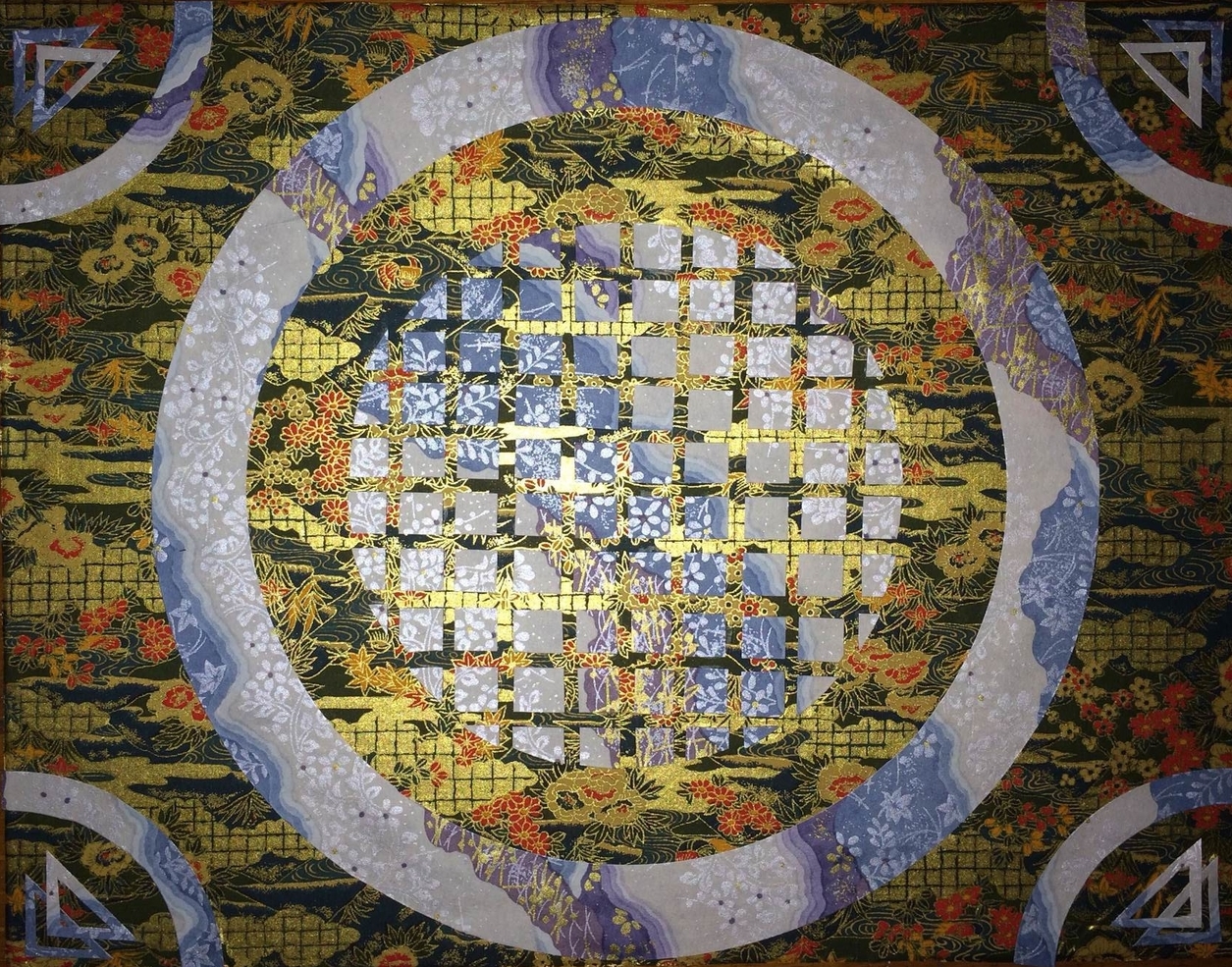 Japanese tree meet Tibetan tree
First cut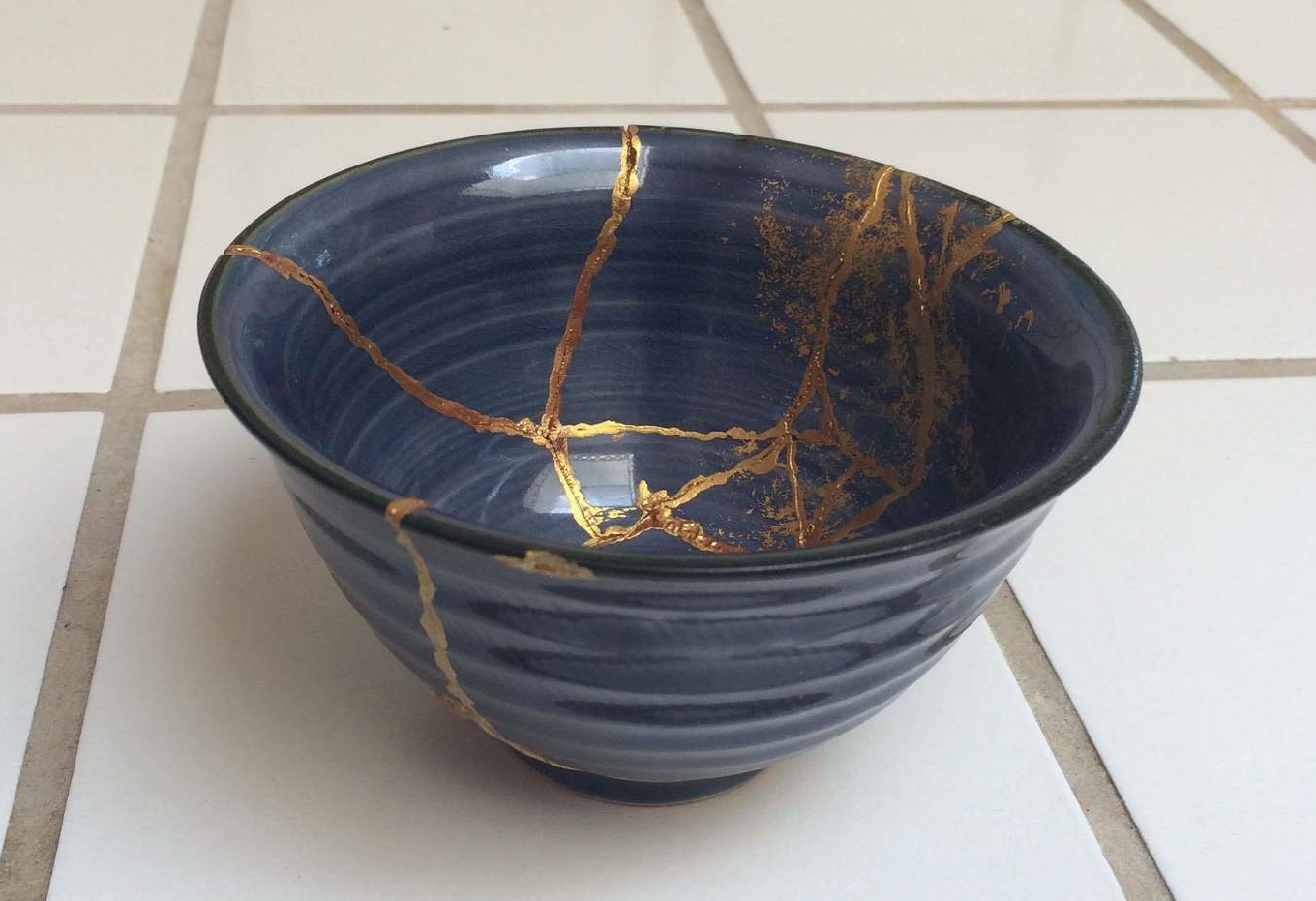 Shattered bowl
Son dropped and shattered my favorite tea bowl. I rebuilt it with gold --- most complex kinsugi rebuild. Physically painful to make.
Tea Cup Resurrection
2nd Kinsugi recreation
Broken Plate Fix
1st Kinsugi attempt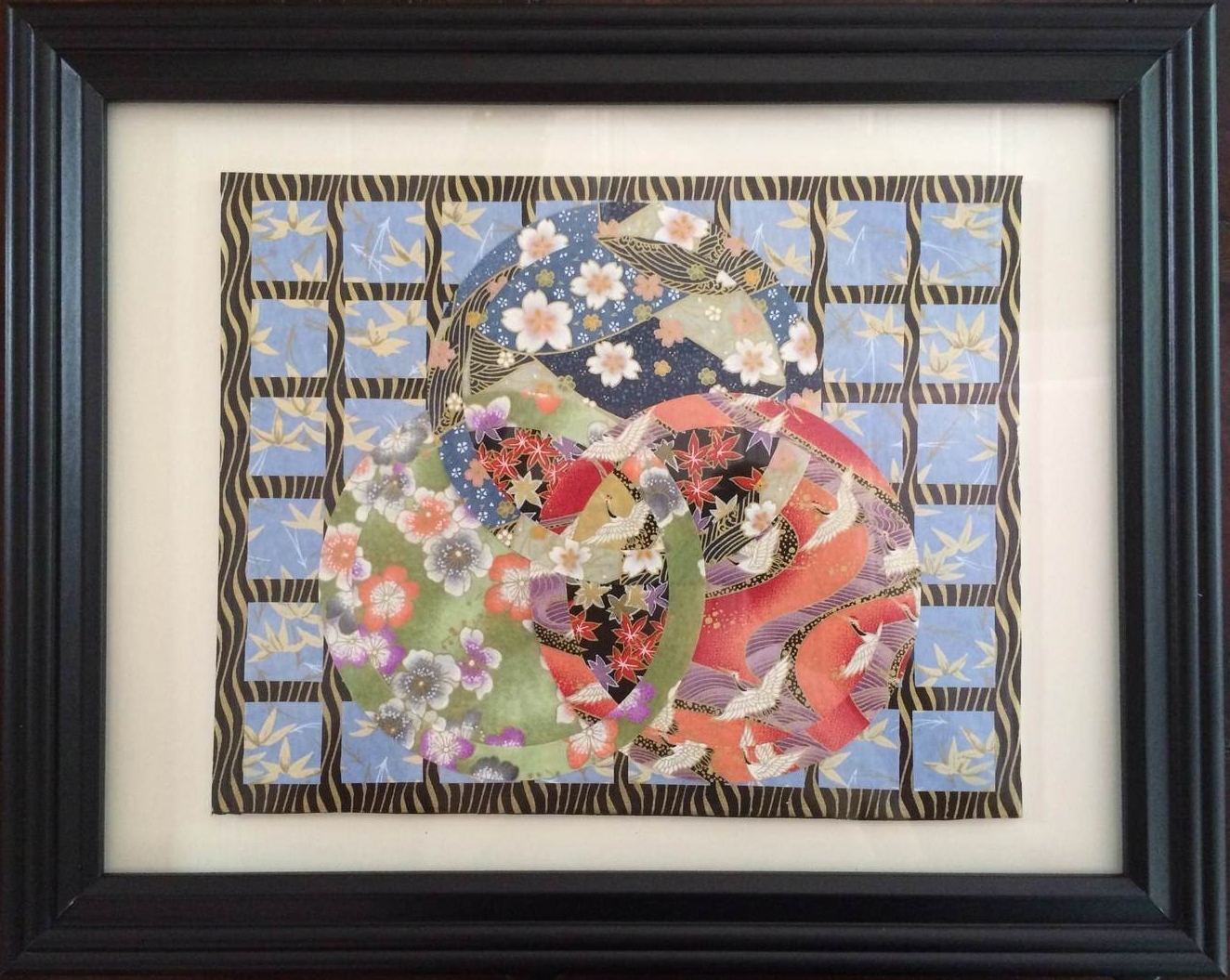 Grateful Metta
7 different washi papers; experimented with a few new cut techniques. Hanging on the wall of a good friend's place.
Dream Sun Heart
April 2014. From a dream I had. Capturing an ember of warmth. 2 sheets of washi paper.
T Squared is always a positive
3 different washi sheets
Feb 2014. New experimental negative space cuts on 2 washi sheets.
Technical foray on pure washi. 7 sheets. Jan 2014.
Non-linear cutting on 3 washi sheets. Dec 2013.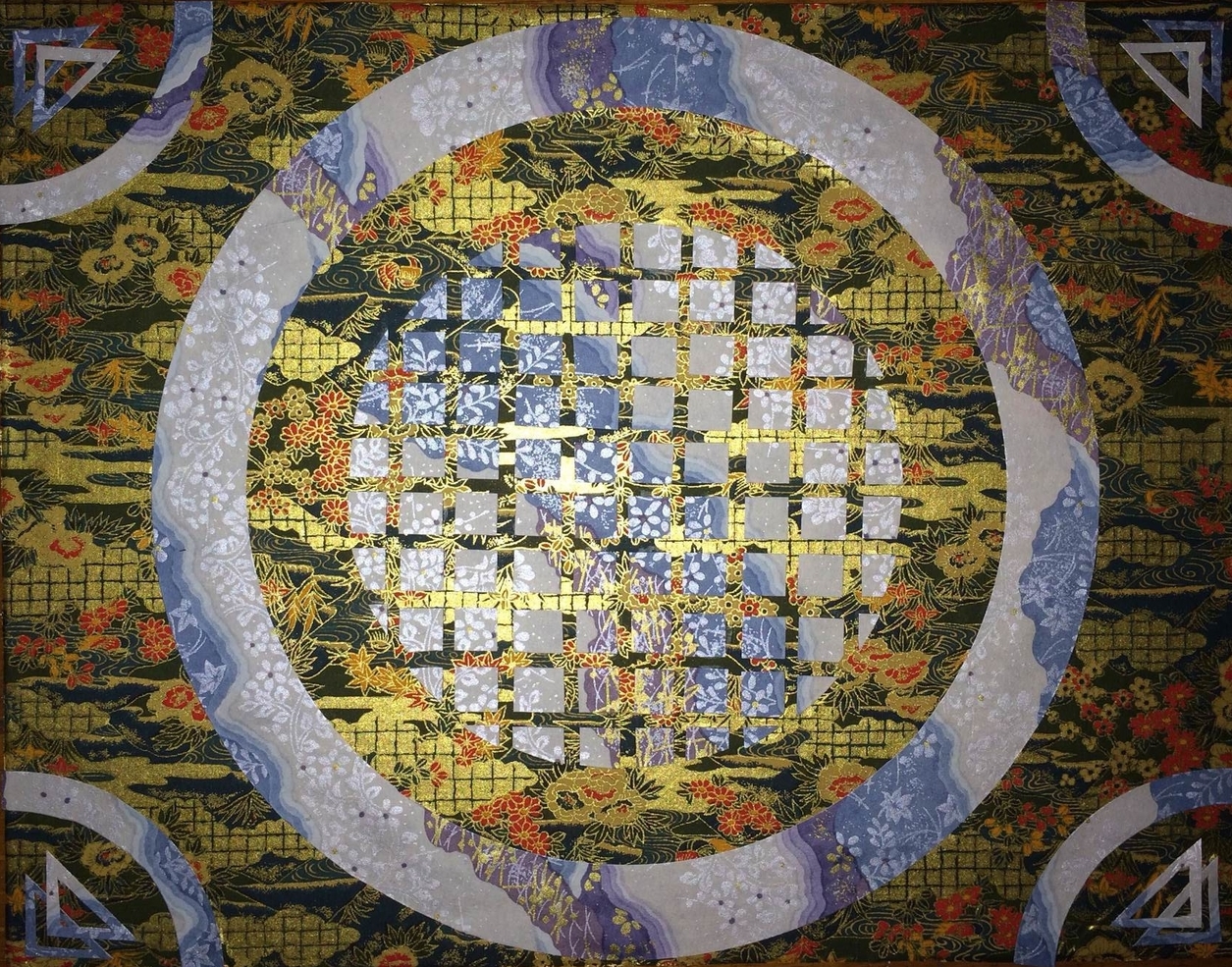 Nov 2013. Tibetan paper, glue and glitter.
Japanese tree meet Tibetan tree
Washi and tibetan paper
Nov 2013. Glitter, glue and washi.
First cut
Took several days to work through this first tentative foray. Kept building up. Cuts are awful as I learned I had awful tools (must have: very sharp big box cutter, not a wimpy exacto knife)
1
2
3
4
5
6
7
8
9
10
11
12
13
14
15
16
17
18
19
20
21
22
23
24
25
·
·
·
·
·
·
·
·
·
·
·
·
·
·
·
·
·
·
·
·
·
·
·
·
·